Browse:
Home
/
pastoral ministry
$postcount=0;?>
Dear WE: Two questions one and the same: How did you know you were called to the ministry, and similarly how would one know this for their self? Thanks, L.
Dear L: I know I was called because on April 24, 2009, I received a Divine Call through the Church to serve Messiah Lutheran Church in La Crescent, MN. A little explanation may be helpful here. A "call" can be either an immediate or a mediated call. An immediate call is a call directly from God. This kind of call is always accompanied by a "theophany" (an audible/visual call), such as the prophets, disciples, and the Apostle Paul received. Apart from this, all other calls are mediated calls, that is . . .
Read All
Posted in Lutheran Blogosphere | Tagged call, Divine Call, Pastor, pastoral ministry, Pastoral Office, WE Got Answers, Worldview Everlasting - We Got Answers
Martin Chemnitz
(1522-86) was one of the principle figures in the Lutheran Reformation. A good case could be made that he is the person most responsible for the defense and promotion of the true Orthodox Lutheran faith after Martin Luther. Chemitz was the son-in-law and student of Philip Melanchthon. Melanchthon himself was one of Luther's chief aids, and was responsible for the writing of the Augsburg Confession, the Apology to the Augsburg Confession, and the Treatise on the Power and Primacy of the Pope.In the times of crisis after Martin Luther's death, Chemnitz was able with a handful of others to produce the Lutheran
Book of Concord
. Chemnitz was himself responsible for much of the Formula . . .
Read All
Posted in Lutheran Blogosphere | Tagged Martin Chemnitz, pastoral ministry, Pastoral Office
A wedding chapel is not a church, though ordained ministers often preside at the marriages. Coeur d'Alene, Idaho, is insisting that two ministers who work for a wedding chapel must perform gay marriages. If they don't, they will be in violation of the city's non-discrimination ordinance, which means a penalty of up to 180 days
[Read More…]
. . .
Read All
Posted in Lutheran Blogosphere | Tagged Church, law, pastoral ministry, religious liberty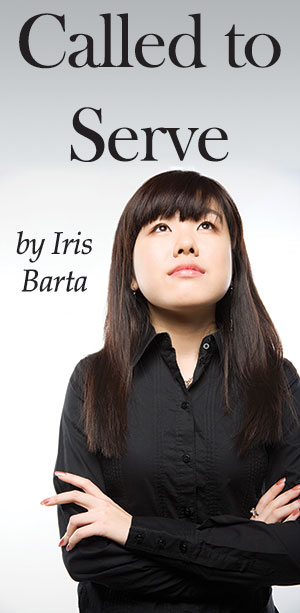 by Iris Barta As God's people, God chooses to work through us in the world and in the Church. His Word says: "Now, Israel, what does the LORD your God require of you, but to fear the LORD your God, to walk in all his ways, to love him, to serve the LORD your God with all your heart and with all your soul?" (Deuteronomy 10:12). The word "serve" often has negative connotations. It is not our human nature to serve others. It has the implication of someone else being our master, …
Posted in Church Bodies and Organizations, Lutheran Church -- Canada | Tagged Deaconess, deaconesses, Deacons, diaconate, Feature Stories, female ordination, Headline, Iris Barta, LCC, lutheran church canada, Lutheran women, Lutheran Women's Missionary League-Canada, LWMLC, ministry, pastoral ministry, Vocation, Women, Women in the Church, women's ordination, women's service in the church
When I was a kid, my next door neighbor was my best friend. He was a good kid. He excelled at sports and did well in school. But when his mother told him to clean up his room, he asked, "Why?" His mother said, "I'll give you a dollar." It was a lot of money. So he cleaned his room and she gave him the dollar. Like an idiot, I tried that at home. Dad told me to clean up my room. I asked, "Why?" He said, "Because then you'll have a clean room." "Well, yeah," I thought, "but that doesn't say anything." Though I could not follow his answer, I cleaned my room. There was no dollar. Later, I . . .
Read All
Posted in Lutheran Blogosphere | Tagged evangelism, outreach, pastoral ministry
We Lutherans don't go in for "personal testimonies" very much, but after the jump is a "testimony" from a pastor who discovered the doctrine of vocation and tells about the difference that has meant in his ministry. From Tom Nelson, The Day I Confessed Pastoral Malpractice | TGC | The Gospel Coalition: I didn't mean
[Read More…]
. . .
Read All
Posted in Lutheran Blogosphere | Tagged Church, pastoral ministry, Theology, Vocation
WE Team: I'm at a rather tough decision in my life right now. I go to a Baptist Church and I have a lot of opportunities to serve. My step dad is an LCMS Lutheran and has been talking to me a lot about doctrine and led me to Worldview Everlasting. I'm attending a baptist seminary soon, but I'm realizing that I don't agree with most things they teach now. I'd love to go to a Lutheran seminary but I live in New Orleans, LA so that would be nearly impossible right now. Any response would help! Thanks, B Dear B: If you don't agree with most of the things that the Baptist seminary teaches, that is an exceptionally good . . .
Read All
Posted in Lutheran Blogosphere | Tagged baptist, pastoral ministry, seminary, WE Got Answers, Worldview Everlasting - We Got Answers
We've blogged about Miranda Threlfall-Holmes, who wrote in the London Guardian that the poetry of George Herbert helped to convert her to Christianity from atheism. She is following up that essay with a series of articles on particular poems from George Herbert, exploring them and showing how they are relevant to people's spiritual conditions today.
[Read More…]
. . .
Read All
Posted in Lutheran Blogosphere | Tagged Literature, pastoral ministry, Vocation
A week or so ago my home congregation installed a new senior pastor. That is hardly unique, though it is momentous in the life of any congregation. But if not unique, there were some distinct and memorable factors. This was only the second installation of a senior pastor in the congregation's 65+ year history, and the first since 1981, 33 years ago. That is a long tenure, and a good generation's worth of pastoral ministry and leadership. Our new senior pastor, a 2005 graduate of Concordia Seminary, has matured from his initial call as "youth missionary" to senior pastor of a multi-generational congregation. And that is the key. He represents the link between our grandfather's church and our grandchildren's church. . . .
Read All
Posted in Lutheran Blogosphere | Tagged Church, Genesis, ministry, pastoral ministry, The Quad
Remember Darryl Strawberry, the baseball superstar whose life came apart because of alcohol and drugs? Well, he turned to Christianity, which really did put his life back together, and now he is a pastor, with a special outreach to alcohol and drug addicts. And for all of you pastors who daydream about a more glamorous
[Read More…]
. . .
Read All
Posted in Lutheran Blogosphere | Tagged baseball, pastoral ministry, Vocation
Editor's note: Joel Biermann preached the following sermon on July 21, 2013, at the ordination of his son-in-law, Martin Dressler. The now-Reverend Dressler is pastor of Christ Lutheran Church, Milford, MI. "The Job Description" (Colossians 1:21-29) One year and one day ago, Martin, I stood before you wearing this same alb, preaching a sermon to you. Of course, on that day, Justine was standing on your immediate left and I was preaching a very different sermon. The two of you were entering into that wonderful sacred estate called marriage where as husband and wife you embrace, embody, and display the reality of the relationship between Christ and his church. What a year it has been. Now, today, the focus is . . .
Read All
Posted in Lutheran Blogosphere, Proclaimation | Tagged Joel Biermann, ministry, Ordination, Pastor, pastoral ministry, The Quad
Dear WE team, It increasingly seems like God has placed me on a path leading to a seminary education to become a pastor. The only problem with this is that I've never really had strong skills as far as interacting with other people goes. Because of this, I fear that my ability to care for the members of my congregation outside of the pulpit might be seriously lacking. Will seminary be enough to prepare a non-people-person to give adequate pastoral care? Sincerely, ~D Dear D, First of all, your question is refreshing as it demonstrates a great deal of self-awareness on your part. Many people in many vocations may have strong skills in certain areas of those vocations, and yet . . .
Read All
Posted in Lutheran Blogosphere | Tagged pastoral ministry, seminary, Vocation, WE Got Answers, Worldview Everlasting - We Got Answers