by Paul Zabel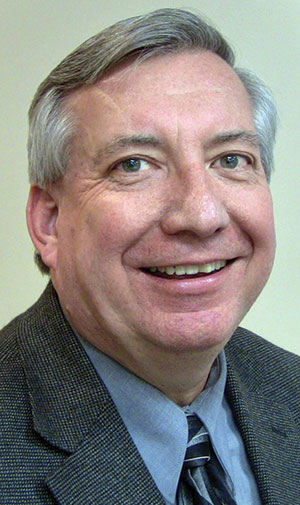 "But the Lord has become my stronghold, and my God the rock of my refuge" (Psalm 94:22).
When slavery was common during the early part of the 19th century, a kind and gentle man visited the marketplace one day. There upon the auction block he found a young woman who all her life had known hardship and grief. Bidding the highest price, the man took the woman and brought her to his near-by estate. There he showed her his large and beautiful plantation. After having been shown the great expanse of the plantation, the woman bowed low to the feet of the owner and said, "I am your slave. What will you have me do?" Quickly the man answered, "I have not bought you to keep you in slavery but rather, to set you free." Astonished at the words which she heard, the woman broke into tears: "Please then, let me serve you forever!"
Christ died on Calvary to set us free from the slavery of our sins. His body was laid in the tomb and our dear Lord descended into hell to proclaim His victory. Then on Easter Sunday, the freedom that Christ won for us over sin, death and the devil was made plain for all to see. For when the stone was rolled away from the opening of the tomb, it could be clearly seen that Jesus had risen triumphantly from the grave. If these acts of love mean anything to us, they should cause us to turn to our Lord Jesus and say, "Because You have set us free, we will serve You forever!"
Because You have set us free, we will serve You forever!
Have you ever observed the happenings in a great harbor? I had the opportunity to experience this when, in March 2012 Lutheran Church–Canada's Council of Presidents met with the Council of Presidents of the Lutheran Church of Australia in Vancouver. Following one day's meetings, we took the Skyride up to the top of Grouse Mountain. At its highest point it sits over 4,000 feet high and overlooks the Vancouver Harbor. There below us were a large number of ships, constantly coming in and going out. Some of these ships anchor for a time in the harbor while they await their turn to pick up new cargo and make necessary repairs. But soon they leave again for ports across the world. Perhaps you have always thought of a harbor as a place where ships come to rest. But having seen what I saw in the Vancouver harbor, I can now understand that a harbor is not only an ending place; it's also a starting place—a place from which new journeys begin. No ship goes out empty. Each one carries supplies that are needed in some part of the world.
In Jesus Christ we Christians find refuge, a haven from a restless world. But we also find in our Lord and Savior a wonderful source of strength and courage—strength and courage which enables us to go out on the many journeys of life, bringing the "Good News" of salvation wherever it is needed in this troubled world. Christ offers us a place, a safe harbor, where we may begin to live anew a life devoted to Him, and which engages us in service to enrich the lives of others.
——————–
Rev. Paul Zabel is President of the East District of Lutheran Church–Canada.