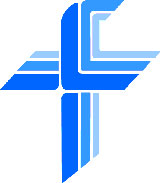 HALIFAX – St. Andrew's Lutheran Church in Halifax has announced they are starting a new preaching station in the Annapolis Valley of Nova Scotia. The first service is scheduled for May 1 at 7:00 p.m., and will be held at St. Mark's Chapel, the Protestant chapel at Canadian Forces Base (CFB) Greenwood, near Kingston, Nova Scotia.
"I'm pleased to announce the launch of this preaching station," said Rev. Paul R. Williams. "It's a privilege to be part of this new mission opportunity as Lutherans reach out with the Gospel in Nova Scotia."
For those wishing to attend, Rev. Williams provides the following directions: If you are coming from Halifax, take Exit 17 off Highway 101 to Kingston. Turn left at the Stop sign and drive to the next Stop sign (Best Western will be on the left). Turn right on to Main Street in Kingston. Drive to the lights and turn left onto Bridge Street. Turn left at the next lights. Drive to the next lights and go straight through onto the base. Pass the Post Office and make a right turn at Church Street. St. Mark's Chapel is on the right.
——————–