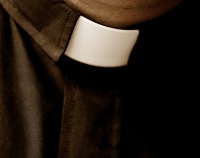 ONLINE – Lutheran Church–Canada's two seminaries have announced they will both be live-streaming this year's convocation services. During the ceremonies, pastoral candidates will receive their first calls and vicars will receive their year-term placements.
On Friday, May 24, Concordia Lutheran Seminary (Edmonton) will be holding its Sacred Convocation in the Robert Tegler Student Centre at Concordia University College of Alberta. The event will be broadcast live, beginning at 7:00 p.m.  (MST). Visit http://www.concordiasem.ab.ca/CLSTV.php to watch online.
On Saturday, May 25, Concordia Lutheran Theological Seminary (St. Catharines, Ontario) will hold its Call Service at Christ Lutheran Church in St. Catharines. The event will begin at 4:00 p.m. (EST) and can be watched online at http://new.livestream.com/accounts/771825/events/2122412.
The Canadian Lutheran will report placements online on Monday, May 27.
———————