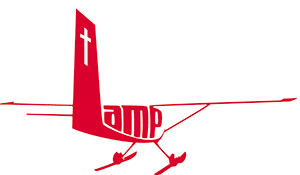 EDMONTON – The Lutheran Association of Missionaries and Pilots (LAMP) is seeking a full-time position of Director of Mission Opportunities based out of the Edmonton office.
The position is broad in scope and includes recruiting, training, and supporting volunteer missionaries serving with LAMP. The director will also work in partnership with community band councils, community pastors/priests, and LAMP staff to facilitate effective ministry to the northern communities across Canada.
Interested applications should contact Ron Ludke, Executive Director for LAMP at ron@lampministry.org or phone 1-800-307-4036.
LAMP is a listed service organization of Lutheran Church–Canada, and has been providing spiritual witness and nurture in communities in remote northern areas of Canada since 1970, through the ministry of pastor-missionary/pilots, and short and long-term volunteers-in-mission.
Visit LAMP's website here.
———————