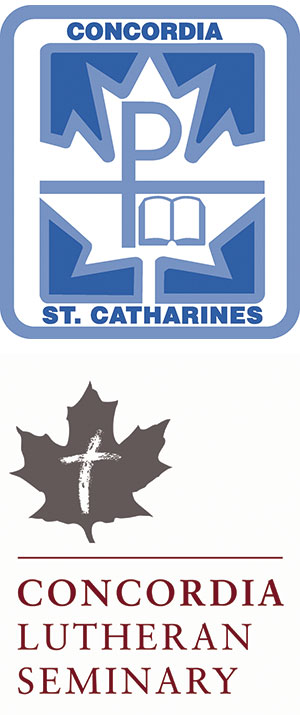 CANADA – Lutheran Church–Canada's (LCC) seminaries are preparing for this year's sacred convocation ceremonies.
Concordia Lutheran Seminary (Edmonton) will hold its Sacred Convocation service May 30 at 7:00 p.m. in the Tegler Centre of Concordia University College of Alberta. The seminary will celebrate the program completion of colloquy candidate, Rev. Alvin Oberhammer; announce the vicarage assignments for three students; award the Doctor of Divinity degree, honoris causa, to Bishop Hans-Jörg Voigt of Germany's Independent Evangelical Lutheran Church; and present the Doulos dia Iesoun (Servant for Jesus' sake) award to Rev. Larry MacKay (Grace Lutheran, Edmonton). The Doulos dia Iesoun award is reserved for 'veterans of the cross': pastors with a minimum of 30 years of faithful and distinguished service in the ministry.
Concordia Lutheran Theological Seminary (St. Catharines, Ontario) will hold its annual Call Service May 31 at 4:00 p.m. at Grace Evangelical Lutheran Church (St. Catharines). The seminary will celebrate the first-calls of five pastoral students from CLTS, as well as one other student who deferred placement in 2013 to pursue an S.T.M. in Ft. Wayne, Indiana. The service will also honour Rev. William Ney with the Delta Chi (Servant of Christ). Rev. Ney formerly served as Secretary of LCC, ABC District Mission Executive, long-time parish pastor, and currently serves as a missionary pilot with Lutheran Association of Missionaries and Pilots.
Both seminaries plan to live-stream the services online. The Canadian Lutheran will announce details of where to tune in online as they are made available.
——————–