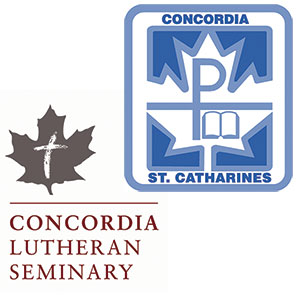 CANADA – While Lutheran Church–Canada (LCC) no longer designates a specific day "Seminaries Sunday," synod nevertheless encourages its congregations to remember the two seminaries with prayers and offerings. LCC congregations may wish to do so by celebrating one Sunday of their choosing "Seminaries Sunday."
To that end, Concordia Lutheran Theological Seminary (CLTS – St. Catharines, Ontario) and Concordia Lutheran Seminary (CLS – Edmonton) provides a number of congregational resources for Seminaries Sunday. CLS and CLTS encourage churches to use the propers appointed for the day, but congregations may also wish to make use of the seminaries' joint theme verse for the year:
"Train yourself for godliness; for while bodily training is of some value,
godliness is of value in every way, as it holds promise for the present life
and also for the life to come."
(1 Timothy 4:7b-8; 2014 seminaries theme).
The seminaries have provided liturgical resources (including hymn suggestions and prayers) are as well as a bulletin cover/insert that congregations may choose to use in their services. Download these resources here.
Churches may also wish to encourage offerings towards the seminaries' operating budgets through congregational offerings, or request special envelopes by contacting the seminaries directly. Visit CLTS' website here and CLS' website here.
———————