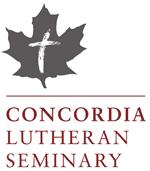 EDMONTON – On the evening of November 12, a fire broke out in the library basement of Concordia Lutheran Seminary.
President James Gimbel reports that there is "very little structural damage" resulting from the fire. However, he notes that "there is significant soot along with smoke damage throughout the library, the hallways and open areas up and down, and some in the classrooms. Faculty and staff offices seem to be fairly clean."
President Gimbel further reports that the fire has been labeled suspicious and that it is being investigated. An insurance claim has already been opened, but it is expected it will take a few days to clean up the damage. The building will be closed throughout Thursday, November 13.
An update to this story was posted November 14: "Seminary fire not accidental, classes resume offsite."

———————