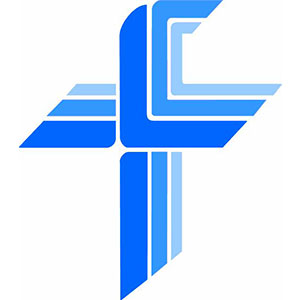 WINNIPEG – Since the announcement on January 5 that the Alberta-British Columbia (ABC) District faces a funding shortfall due to the activities of its Church Extension Fund (CEF), Lutheran Church–Canada (LCC) in Winnipeg has received a number of inquiries from CEF investors and others seeking further information.
"As with difficult situations of this nature, people have a lot of questions," said LCC President Robert Bugbee. "We hope this release answers some of the most common questions."
President Bugbee said it is important for the entire church body to understand that though all congregations remain united by one faith and one confession of the Gospel as a church family, the business operations of the Districts and LCC function separately from each other.
"LCC and the ABC District are separately incorporated, each with its own governing board, assets, liabilities, and leadership," said President Bugbee. "As a result, LCC has no authority to direct the ABC District's operations (including its CEF). Consequently, LCC is not in a position to explain how the situation developed or how it could be remedied. For details of that kind, it is necessary to contact the ABC District directly."
President Bugbee said some online commentators have hoped that LCC could assume control over the ABC District situation. "Unfortunately, this is not legally possible nor does LCC have the financial resources or expertise to do so," he said.
MOST COMMONLY ASKED QUESTIONS OF LCC
DOES LCC MANAGE THE ABC DISTRICT OR ITS CEF?
No. The ABC District is separately incorporated and operates its activities independently of Lutheran Church–Canada. LCC has no involvement in the management of the ABC District or its Church Extension Fund (CEF). The ABC District has invited people to contact them directly about the CEF situation by phone at 1-888-295-0638 or by email at info@lccabc.ca, and we encourage anyone with questions to do so.
WHAT IS THE ABC DISTRICT DOING TO ADDRESS THIS SITUATION?
The ABC District has announced on its website that it will be meeting with CEF investors this week to chart a way forward. For more information, please contact the ABC District directly.
CAN LCC PROVIDE FUNDING TO HELP THE ABC DISTRICT ADDRESS ITS FINANCIAL ISSUES?
Sadly, no. LCC simply does not have the financial assets or the expertise necessary to remedy the current situation.
WILL THE ABC SITUATION AFFECT LCC'S NATIONAL BUDGET?
In all likelihood, yes. Most of the funds available to LCC come from LCC congregations through the Districts. Congregations remit voluntary Mission Offerings to their District, which in turn voluntarily passes on a portion of those offerings to LCC for national and international programming. Financial problems in the ABC District may affect that voluntary offering to LCC. LCC's Board of Directors is already taking steps to make adjustments to the national budget should they prove necessary.
ARE THE CEF FUNDS OF THE EAST AND CENTRAL DISTRICTS AFFECTED BY THE SITUATION IN THE ABC DISTRICT?
No, the Church Extension Funds in the Central District and the East District are not affected by the current problems facing the ABC District CEF. Nevertheless, LCC encourages the Districts to be diligent in reviewing the aims, objectives, and investment policies of their CEFs.
WHAT WILL HAPPEN TO LCC CONGREGATIONS IN ALBERTA AND BRITISH COLUMBIA IF THE ABC DISTRICT CANNOT CONTINUE IN ITS CURRENT FORM?
LCC's bylaws recognize the congregations of Alberta and British Columbia as part of our church family. That will remain true regardless of what does or does not happen to the ABC District as a corporate entity. LCC is committed to providing continued spiritual support and guidance to its congregations in Alberta and British Columbia.
President Bugbee said one final question many may be wondering is: 'What can I do to help?'
"In terms of concrete action, there is not a lot that most of us can do as the ABC District moves forward with its consultation with CEF investors," he said, "but I encourage LCC congregations and members across the country to name this situation in their prayers continually. Pray regularly and pray often. Our hearts go out to our faithful church members as they try to come to grips with these losses."
Lutheran Church–Canada issued a statement last week on the financial situation facing the ABC District.
———————