Browse:
Home
/
Adriane Dorr
$postcount=0;?>
Coveting and Cohabitation with guest Adriane Dorr Heins.
Posted in KFUO AM (LCMS - St. Louis), Lutheran Media | Tagged Adriane Dorr, Adriane Dorr Heins, cohabitation, Coveting, Faith and Family, February 19, single
How does a Lutheran worldview shape one's professional work in communications or journalism? — with guests Vicki Biggs, Melanie Ave, Erik Lunsford, and Adriane Dorr from the LCMS Newsroom.
Posted in KFUO AM (LCMS - St. Louis), Lutheran Media | Tagged 8th commandment, Adriane Dorr, communications, erik lunsford, Faith and Family, Journalism, Melanie Ave, Newsroom, vicki biggs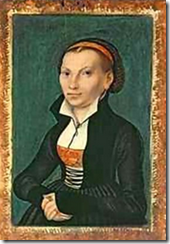 WANTED: Attractive, intelligent, confessional, liturgical woman that the single seminarians and pastors of the LCMS can dream about marrying from afar. Must be willing to receive unwanted gifts and creepy flirtatious Facebook comments from random strangers. Position at the International Center leading to more likely publication of perspective male's latest theological ramblings preferred but not required. Benefits include increased likes on Facebook and increased hits on one's personal blog. Duties include attention to personal appearance, posting of quotations by confessional authors daily, and making and maintaining connections with important confessional types. This position has become available due to the announcement of the pending marriage between Adriane Dorr and Chris Heins. Should this engagement not come to fruition in marriage, Adriane . . .
Read All
Posted in Lutheran Blogosphere | Tagged Adriane Dorr