Browse:
Home
/
archeology
$postcount=0;?>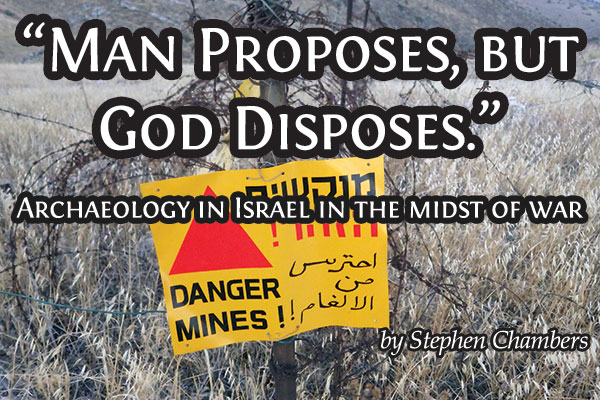 by Stephen Chambers You never know what kind of surprises you're going to run across on an archaeological dig. Most of these surprises are pleasant, like finding a coin, an intact jar or bottle, or maybe even a stunning bit of fresco (see "It's a Face!" in The Canadian Lutheran — December 2010). But the surprise on this year's archaeological trip to Israel, sponsored by Concordia Lutheran Seminary, was a lot more challenging—that is, the outbreak of war between Israel and the Hamas organization that controls the Gaza Strip. War itself is …
Posted in Lutheran Church -- Canada | Tagged 2014 Lachish, archaeology, archeology, Education News, Feature Stories, Headline, Hippos, Israel, Stephen Chambers, war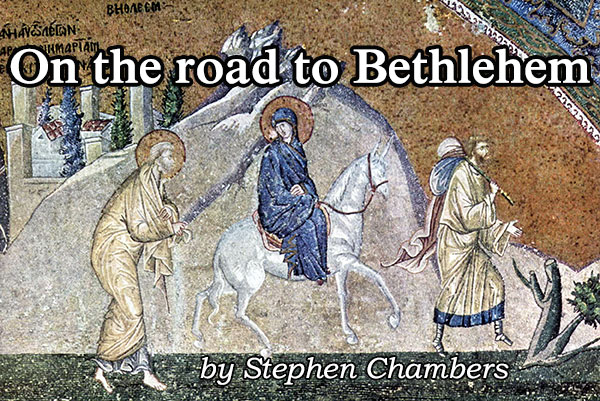 Note: Rev. Dr. Stephen Chambers is leading an archaeological expedition to Israel in 2014. To find out how you can take part, click here. by Stephen Chambers Think about a journey to Bethlehem at this time of year, and what springs to mind? Mary and Joseph! That answer is both obvious and good, because it was their journey that set the stage for our salvation. The child Mary bore at the end of their trip is the Christ, our Saviour. But for that very reason, their journey to Bethlehem has sparked thousands—perhaps millions—of …
Posted in History, Lutheran Church -- Canada | Tagged archaelogy, archeology, Bethlehem, Church, Church of the Nativity, Feature Stories, Headline, Israel, Palestine, pilgrim, Pilgrimage, rev. dr. stephen chambers, Worship

ISRAEL – Concordia Lutheran Seminary (CLS) extends an open invitation to all Lutheran Church–Canada pastors, deacons, and church-members to take part in its 2014 expedition to Israel under the direction of Rev. Dr. Stephen Chambers. This year's group will be based at Lachish, about 40 km SW of Jerusalem, instead of its usual base at Hippos, where previous CLS teams helped excavate a Byzantine church-complex. This spectacular Old Testament-era dig at Lachish (tenth to ninth century B.C.) is under the overall direction of Dr. Josef Garfinkel of Hebrew University of Jerusalem. The …
Posted in Event, Lutheran Church -- Canada, News | Tagged archaeology, archeology, CLS, Concordia Lutheran Seminary, Edmonton, Education News, Headline, Holy Land, Israel, lachish, rev. dr. stephen chambers
Here is the fascinating story of how scientists used St. Nicholas' skull to do a reconstruction of his face, and the results look identical to an ancient icon of Nicholas of Myra.
Read the story here.
Here is what Nicholas looked like, first the reconstruction of his head and face based on the analysis of his skull, then below it, an ancient icon of Nicholas:
. . .
Read All
Posted in Lutheran Blogosphere | Tagged archeology