$postcount=0;?>
Pictured Left to Right: Aline Koller, Vice President of Communications for the IELB; Rev. Tiago Albrecht, Director of IELB Radio; Mrs. Tania Kopereck; Rev. Egon Kopereck, President of the IELB. The group is standing in the "original" Concordia Seminary and site of the Altenburg Debates in Perry County, MO. A delegation from the Evangelical Lutheran Church of Brazil visited the Saint Louis region from May 11-18, 2015. The delegation, which previously in the week visited Concordia Seminary, the LCMS International Center, Lutheran Hour Ministries, and Concordia Publishing House, concluded its trip in Perry County, MO, located about 100 miles south of Saint Louis. President Kopereck said, "We need to see the birthplace of the Missouri Synod."
Perry County, MO, is . . .
Read All
Posted in Lutheran Blogosphere | Tagged Al's Posts, Brazil, concordia historical institute, Evangelical Lutheran Church of Brazil, IELB, perry county, Saxon Lutheran Memorial, Witness Mercy Life Together (Officers and executive staff of the LCMS)
Hear what Rev. Craig Donofrio has to say today!
Posted in KFUO AM (LCMS - St. Louis), Lutheran Media | Tagged aline koller, austin hill, Brazil, economy, egon kopereck, Galatians, Luther, Radio, Reformation Rush Hour, rj grunewald
The Washington Post has an interesting article about Candomblé, the Afro-Brazilian animistic religion. Read about it after the jump. I predict that this religion will come to this country, not just among immigrants but also among the white middle class. Candomblé has a lot of what people want in religion–ecstatic experience, get-your-way health & prosperity
[Read More…]
. . .
Read All
Posted in Lutheran Blogosphere | Tagged Brazil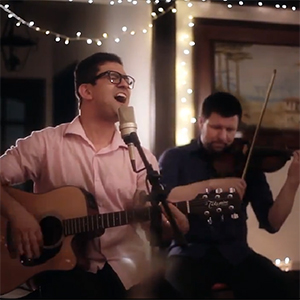 BRAZIL – Musicians in the Evangelical Lutheran Church of Brazil (IELB) have seen their contemporary adaptation of "Angels We Have Heard on High" go viral online. The video was produced by Projeto Lìder de Louvor ("The Worship Leader Project")—a musical initiative supported by the Lutheran University of Brazil's pastoral service department—and features IELB pastors and musicians singing the well-loved carol, accompanied by a variety of instruments, including guitar, piano, violin, drums, and cajón. "There is no greater reason to praise than Christmas," the group notes in the Facebook post announcing the new …
Posted in Lutheran Church -- Canada | Tagged >Projeto Lìder de Louvor, Angels We Have Heard on High, Anjos Santos a Cantar, Brazil, Evangelical Lutheran Church of Brazil, Headline, IELB, Igreja Evangelica Luterana do Brasil, International News, Portuguese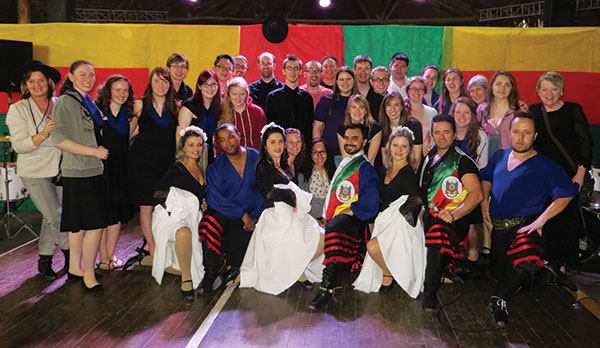 Edmonton – "Dude, Where's My Luggage?" "Nice to Meat You!" and "This Trip Is Making Me Feel Things" These were the first three daily blog titles from the Concordia Concert Choir's spring tour to Brazil. Five staff and 25 members of the student choir from Concordia University College of Alberta toured Brazil for two weeks, singing concerts, sightseeing, and soaking in a feast for the senses. The trip was organized mainly around connections established through Concordia's burgeoning international program, including visits to nine partner universities clustered in the immigrant-developed south …
Posted in Lutheran Church -- Canada | Tagged ABC District News, Brazil, concert choir, Concordia University College of Alberta, CUCA, Education News, Headline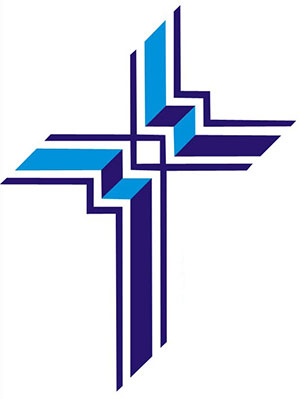 Text updated May 7 to include information about the election. BRAZIL – The Evangelical Lutheran Church of Brazil (Igreja Evangelica Luterana do Brasil—IELB) held its 61st National Convention from May 1-4 in the city of Aracruz in the province of Espírito Santo. More than 1,100 people registered to take part in the convention, while more than 7,000 people were expected to attend the convention's closing worship service—a celebration of the church's 110th anniversary. The convention began the morning of May 1 with an opening worship service. President Egon Kopereck of the IELB …
Posted in Lutheran Church -- Canada, News | Tagged 2014, Brazil, convention, Evangelical Lutehran Church of Brazil, Headline, IELB, Igreja Evangelica Luterana do Brasil, International News
After graduating from one of our sister seminaries, in Sao Leopoldo, Brazil, the Rev. Tardeli Voss and his wife, Diani, left their home and everything familiar to live a life abroad as a missionary to the United States. Pastor Voss serves as a regional missionary for the LCMS Mid-South District to plant churches, and shares Christ's Gospel message to Hispanic communities. (
Read more…
)
Posted in Lutheran Church -- Missouri Synod, Lutherans Engage | Tagged 10 Questions, Brazil, Hispanic ministry, Lutherans Engage, North America