Browse:
Home
/
Christmas greetings
$postcount=0;?>
Two years ago, I did a post on the difference between "merry Christmas" and "happy Christmas." (It has mainly to do, I argued, with the difference between American English, which tends to retain older constructions, such as "merry," and British English, which favors "happy," supposedly due to Victorian-era qualms against carousing at Christmas, which "merry"
[Read More…]
. . .
Read All
Posted in Lutheran Blogosphere | Tagged Blog, Christmas greetings, Holidays, Language
Why do Americans say "merry Christmas," while the British and denizens of its Commonwealth say "happy Christmas"? Those who Googled that question were directed to this post, which was written for Christmas of 2013: Merry Christmas vs. Happy Christmas. This post was number 3 for most of the year, but for the last few weeks,
[Read More…]
. . .
Read All
Posted in Lutheran Blogosphere | Tagged Blog, Christmas greetings, Holidays, Language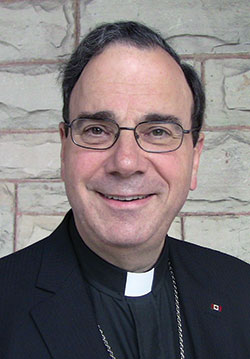 ONLINE – President Robert Bugbee of Lutheran Church–Canada has penned this year's Christmas greetings from the International Lutheran Council (ILC). "God is sending Bethlehem's Good News out across the world once again this Christmas," President Bugbee writes. "His Christ is coming into all sorts of lands and situations. He is there where people are terrified over the spread of Ebola, because they have witnessed loved ones and friends cut down in the prime of life and cannot see the end of the outbreak. He wants to enter into homes and families …
Posted in Lutheran Church -- Canada | Tagged 2014, Christmas, Christmas greetings, Headline, ILC, International Lutheran Council, International News, LCC, lutheran church canada, National News, Robert Bugbee