$postcount=0;?>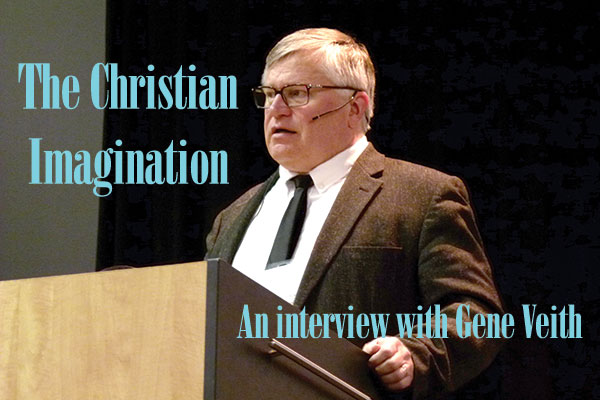 Dr. Gene Veith, Provost and Professor of Literature at Patrick Henry College in Virginia, was keynote speaker for the Canadian Centre for Scholarship and the Christian Faith's third annual conference March 21-22, 2014 at Concordia University College of Alberta in Edmonton. His topic was "The Arts, the Imagination, and the Christian Life." Dr. Veith is the author of numerous books, including The Spirituality of the Cross and God at Work: Your Christian Vocation in All of Life. He is also co-author of a forthcoming title on the Christian imagination. Following Dr. …
Posted in Lutheran Church -- Canada, Lutherans in Society | Tagged art, arts, C.S. Lewis, Canadian Centre for Scholarship and the Christian Faith, CCSCF, Concordia University College of Alberta, creativity, cs lewis, CUCA, Edmonton, Feature Stories, Gene Edward Veith, Gene Veith, Headline, imagination, imaginative apologetics, J.R.R. Tolkien, JRR Tolkien, Literature, music, visual arts
(1) Open Mike. (2) Muslim conversions. (3) Caller: Did angels know? (4) Caller: Wes was excellent; CS Lewis and sovereignty of God; Judging others by deliberation of condemnation.
Posted in KFUO AM (LCMS - St. Louis), Lutheran Media | Tagged Angels, C.S. Lewis, cs lewis, judging others, Law and Gospel, May 23, Muslim, Open Mike, Sovereignty
The Apologetics of Tolkien's 'The Hobbit' with guest Rev. Samuel Schuldheisz of Redeemer Lutheran Church in Huntington, California.
Posted in KFUO AM (LCMS - St. Louis), Lutheran Media | Tagged apologetics, Cross Defense, cs lewis, dwarfs, hobbit, JRR Tolkien, literature and Christianity, Lord of the Rings, myth, Peter Jackson, samuel schuldheisz