Browse:
Home
/
discipleship
$postcount=0;?>
More from Knut Tveitereid in Oslo: I love it when Bible expositors mine riches out of a text by attending to the details of the language. Knut discussed the importance of the four "all's" in the Great Commission: And Jesus came and said to them, "All authority in heaven and on earth has been given
[Read More…]
. . .
Read All
Posted in Lutheran Blogosphere | Tagged Bible, Christ, discipleship, Great Commission, Theology
The other speaker at the Inner Mission youth ministry conference in Oslo, in addition to me, was Knut Tveitereid, who teaches at the NLA University College, a Christian and Lutheran university in Norway. He spoke about the different approaches to discipleship and what it means to follow Jesus. He said that we can distinguish three
[Read More…]
. . .
Read All
Posted in Lutheran Blogosphere | Tagged Christ, Church, discipleship, jesus, Theology
From the very beginning of St. Mark's Gospel, things hadn't been going particularly well for our Lord. In chapter 1 He's tempted by Satan, opposed by demons, and disobeyed by even those He had healed. In chapter 2, the scribes regard Jesus as a blasphemer, and in chapter 3 the Pharisees and Herodians are already plotting how to destroy Him, and—for good measure—accuse Him of being in league with Satan. At the same time, so many people are following Jesus, He couldn't go anywhere in public (1:45). Needless to say, it hasn't been an easy road for our Lord, and things will only get worse. Naturally, when someone makes the sort of claims Jesus does, we want proof. So here . . .
Read All
Posted in Lutheran Blogosphere | Tagged Christ, closed communion, Confession, Confession of St. Peter, Creeds, Cross, discipleship, forgiveness, Holy Baptism, repentance, Resurrection, Righteousness, Sacrament of the Altar, salvation, Scandal of Particularity, sermon, Steadfast Throwdown, suffering, theology of glory, Theology of the Cross, women's ordination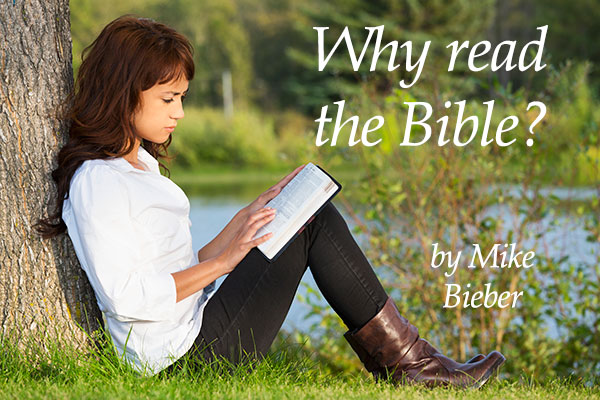 by Mike Bieber What's the benefit of reading the Bible? As far as questions go, that doesn't seem too hard to answer! But when I begin to answer it, a different question immediately comes to mind: the Bible is so full of wisdom and direction, so where do I start? Nevertheless, we are confronted with some shocking statistics: only 12 to 19% of Christians in Canada say they read the Bible at all, and of those, only 14% say they read it regularly—at least once a month. That includes all Christians, not …
Posted in Catechesis, Lutheran Church -- Canada | Tagged Bible, Bible reading, Canada, discipleship, grace, Headline, Lutherans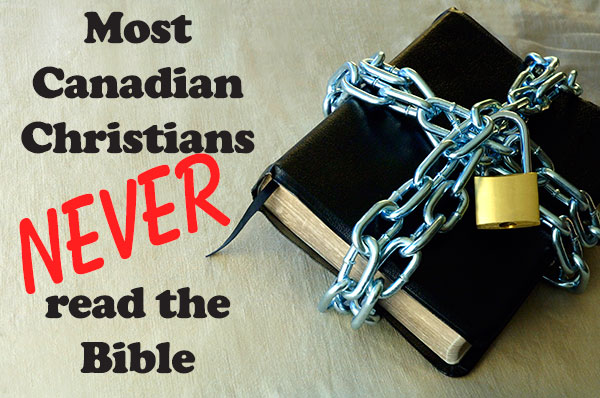 by Mathew Block CANADA – "The majority of Canadians, including those who identify themselves as Christians, read the Bible either seldom or never." That's one of the grim conclusions drawn by the Canadian Bible Engagement Study (CBES), a study conducted by Angus Reid Forum and sponsored by the Evangelical Fellowship of Canada and the Canadian Bible Forum. As of 2013, only 14 percent of Canadians read the Bible at least once a month. That's half the percentage of the population (28 percent) who read the Bible monthly back in 1996. These numbers …
Posted in Commentary, Lutheran Church -- Canada | Tagged Bible, Bible reading, Canadian Bible Engagement Study, Canadian Bible Forum, CBES, CBF, discipleship, EFC, Evangelical Fellowship of Canada, Feature Stories, Headline, LCC, lutheran church canada, Lutherans, National News, scripture
[The Christ whom Matthew proclaims] will make disciples of us; He will make of us the holy, Christian, apostolic church. It will not be a very brilliant church perhaps. Perhaps we shall not be a large church, this church created by the Christ of Matthew; perhaps not a very successful church, not so well integrated in our communities, not so well accepted as we once were. Perhaps we shall even be a persecuted church again. But we shall be church, real church, His church; and we shall live forever. We shall rise from our graves and break through the gates of death when He shall come and cry once more, "Follow Me!" (Martin Franzmann,
Follow Me: Discipleship According to St.
. . .
Read All
Posted in Lutheran Blogosphere | Tagged Christianity, Church, Culture, discipleship, Follow Me, jesus, Martin Franzmann, Matthew, scriptures, Theology