$postcount=0;?>
Someone whose life had become a shambles tells how God used fiction to save his life. From Chad Bird, Novel Salvation: How God Used Fiction to Save My Life — CHAD BIRD: Ten years ago I plunged myself into books of fiction as a form of escapism. My life was in shambles. I had destroyed
[Read More…]
. . .
Read All
Posted in Lutheran Blogosphere | Tagged fiction, Literature
Katie Schuermann, author "The Choir Immortal" The Choir Immortal
Posted in Issues Etc | Tagged Christian Fiction, fiction, Novels, Podcast, The Choir Immortal
No one at
CPH
asked me to write a review of a new book they'll be releasing later this fall. It's called
House of Living Stones
. It's a novel; a work of fiction. It's about a small town Lutheran congregation and some of the people of said congregation. I suppose they didn't ask me to review the book and give them a pull quote because the author of House of Living Stones just so happens to be my
wife
. Maybe they think I'm a little too biased? That's probably a fair reason. But…whether they've asked or not, I'm going to briefly review it anyway. It's phenomenal. Speaking as a Lutheran pastor, it's everything I want from a book . . .
Read All
Posted in Lutheran Blogosphere | Tagged Christian, commentary, fiction, hymnody, Katie Schuermann, LCMS, Lutheran, Missouri Synod
I have finally finished Victor Hugo's Les Misérables. I saw the movie and had earlier seen the play, but I realized that I had never read the novel, so I took on that project. I downloaded the free Kindle edition and started reading. It took me months and months. The paperback edition is some 1500
[Read More…]
. . .
Read All
Posted in Lutheran Blogosphere | Tagged fiction, Les Miserables, Literature, mercy
The kind of research that we literature professors appreciate: Being pulled into the world of a gripping novel can trigger actual, measurable changes in the brain that linger for at least five days after reading, scientists have said. The new research,…
Posted in Lutheran Blogosphere | Tagged fiction, Literature, Science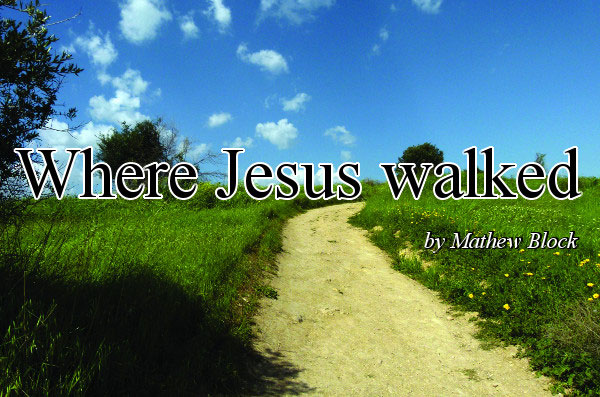 by Mathew Block It's Monday afternoon. We're in Israel, standing in the ruins of Caesarea on the coast of the Mediterranean Sea. Though built more than two thousand years ago, the place is still a marvel to behold. It was once a major sea port, and though some of the great harbour has slipped into the sea, much of the city is still visible to enjoy. You can walk through the hippodrome, where the hooves of horses once thundered in great races, riders urging them on from their chariots, the audience …
Posted in Lutheran Church -- Canada | Tagged Ark of the Covenant, Banias, Bethlehem, Caesarea Maritima, Caesarea Philippi, Cornelius, empty tomb, fact, Feature Stories, fiction, Great Confession, Headline, Herod Antipas, Herod the Great, Herod's Temple, Holy Land, Holy of Holies, Incarnation, Israel, Jerusalem, Jesus Christ, Mathew Block, mercy, Palestine, Paneas, Paul, Peter, Resurrection