Browse:
Home
/
graduation
$postcount=0;?>
The LTS News is out: 2015,III. Read more about the Lutheran Theological Seminary in Tshwane (Pretoria, South Africa) and its students and visitors, plans and programs here. You can read that in pdf files and in either DINA4 2015,3 LTS …
Continue reading →
. . .
Read All
Posted in Lutheran Blogosphere | Tagged Building, Church, Confession, graduation, Lutheran, nordling, Pretoria, sanctuary, South Africa, Students, support, winter
Hear what Rev. Craig Donofrio has to say today!
Posted in KFUO AM (LCMS - St. Louis), Lutheran Media | Tagged Alice Cooper, Catechesis, Education, family, graduation, Mark Sell, Pentecost, Pentecost and rock and roll, Reformation Rush Hour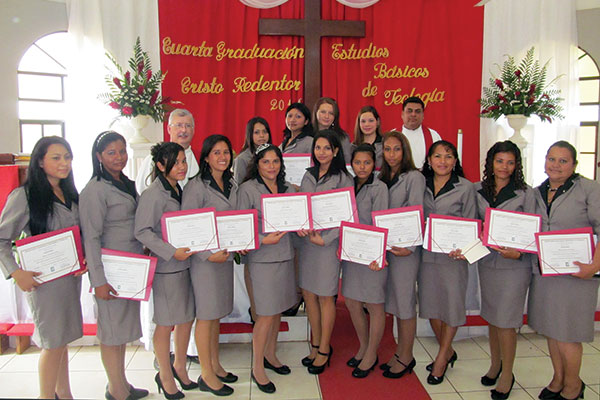 NICARAGUA – On January 25, the Lutheran Church Synod of Nicaragua (ILSN) celebrated the graduation of 29 new church workers from the Seminario Teologico Reforma Luterana in Chinendega. In total, 17 deaconesses and 12 pastoral students received their diplomas. The deaconesses will now begin a one-year apprenticeship teaching with the ILSN's Children's Education Program. The pastoral students will enter their one-year vicarage, following which they will be ordained and receive their first calls. "It is with great joy we celebrate the graduation of these new church workers in Central America," said Rev. …
Posted in Lutheran Church -- Canada, News | Tagged 2014, Deaconess, deaconesses, Education News, graduation, Headline, Iglesia Luterana Sínod de Nicaragua, ILSN, International News, Mission News, Pastor, pastoral, seminario teologico reforma luterana, seminary, Students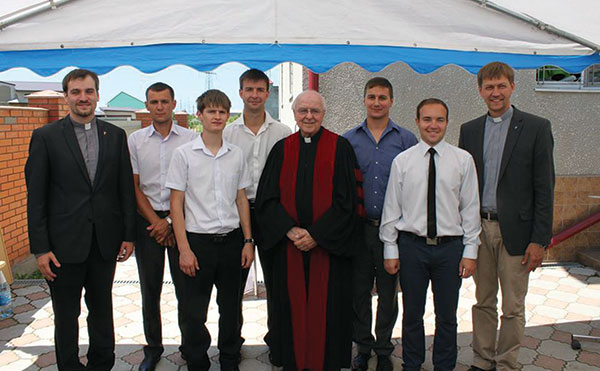 UKRAINE – On July 21, Concordia Lutheran Seminary (Odessa) held its graduation ceremony. Six students graduated from their three-year education program. They will now begin their two years vicarage in Synod of Evangelical Lutheran Churches in Ukraine (SELCU) congregations under the supervision of Ukrainian pastors. At the graduation ceremony, Rev. Oleg Shevchenko expressed gratitude to Seminary rector Rev. Dr. Norm Threinen for his faithful long-term ministry. It was a very special moment when all seminary graduates, past and present, stood up—among them five SELCU pastors who are presently serving in Ukrainian …
Posted in Lutheran Church -- Canada | Tagged Feature Stories, graduation, Headline, International News, Rev. Dr. Norman Threinen, SELCU, Synod of Evangelical Lutheran Churches in Ukraine, Ukraine