Browse:
Home
/
JRR Tolkien
$postcount=0;?>
by Ted Giese Peter Jackson's The Hobbit: The Battle of The Five Armies concludes his film adaption of J.R.R Tolkien's novel The Hobbit—or at least begins its conclusion, since an extended edition will come out in about a year. These releases contain scenes with new dialogue and information and—especially in the case of the Hobbit films—fill in important plot details that provide additional character motivations. They can even tie up loose ends in the general narrative. For viewers of the extended editions of the first two Hobbit films, the theatrical release of …
Posted in Commentary, Lutheran Church -- Canada | Tagged Christian, Coveting, covetousness, Feature Stories, Greed, Headline, Hobbit 3, JRR Tolkien, movie review, review, ted giese, The Battle of the Five Armies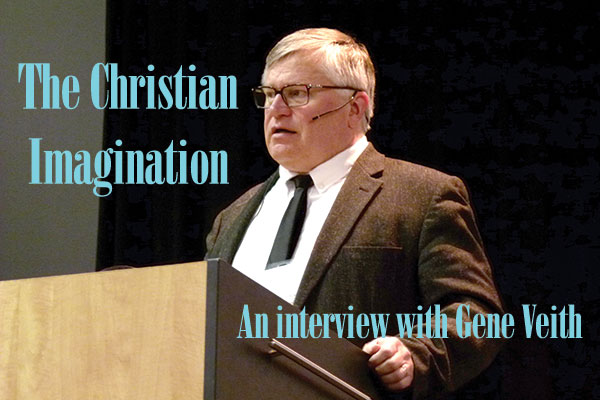 Dr. Gene Veith, Provost and Professor of Literature at Patrick Henry College in Virginia, was keynote speaker for the Canadian Centre for Scholarship and the Christian Faith's third annual conference March 21-22, 2014 at Concordia University College of Alberta in Edmonton. His topic was "The Arts, the Imagination, and the Christian Life." Dr. Veith is the author of numerous books, including The Spirituality of the Cross and God at Work: Your Christian Vocation in All of Life. He is also co-author of a forthcoming title on the Christian imagination. Following Dr. …
Posted in Lutheran Church -- Canada, Lutherans in Society | Tagged art, arts, C.S. Lewis, Canadian Centre for Scholarship and the Christian Faith, CCSCF, Concordia University College of Alberta, creativity, cs lewis, CUCA, Edmonton, Feature Stories, Gene Edward Veith, Gene Veith, Headline, imagination, imaginative apologetics, J.R.R. Tolkien, JRR Tolkien, Literature, music, visual arts
The Apologetics of Tolkien's 'The Hobbit' with guest Rev. Samuel Schuldheisz of Redeemer Lutheran Church in Huntington, California.
Posted in KFUO AM (LCMS - St. Louis), Lutheran Media | Tagged apologetics, Cross Defense, cs lewis, dwarfs, hobbit, JRR Tolkien, literature and Christianity, Lord of the Rings, myth, Peter Jackson, samuel schuldheisz