$postcount=0;?>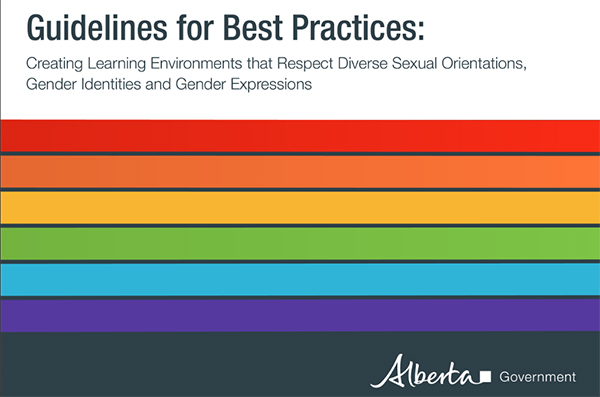 EDMONTON – The Government of Alberta recently released proposed guidelines on sexual orientation that are to be adopted by all school districts in the province. Alberta-British Columbia District President Glenn Schaeffer has responded to the guidelines, encouraging ABC District members in Alberta to make their concerns known to elected officials, as well as to keep the situation in prayer. President Schaeffer's letter follows: —————— The Alberta NDP government is insisting that all school districts adopt proposed guidelines that "create learning environments that respect diverse sexual orientations, gender identities and gender expressions." Schools should …
Posted in Church Bodies and Organizations, Lutheran Church -- Canada, Lutherans in Society, News | Tagged ABC District, ABC District News, Alberta, Alberta-British Columbia District, gay, Headline, homosexual, homosexuality, LCC, Lesbian, LGBTQ, lutheran church canada, NDP, New Democratic Party, President Glenn Schaeffer, transgender
Hear what Rev. Craig Donofrio has to day today!
Posted in KFUO AM (LCMS - St. Louis), Lutheran Media | Tagged forgiveness, gay, Gospel, grace, homosexual, law, Lesbian, mercy, Pharisee, redemption, Reformation Rush Hour
A survey shows that daughters of gay parents have especially low graduation rates. Summary: A large new study from Canada is calling into question assertions by the American Psychological Association and American Sociological Association that there is "no difference" between children raised by homosexual couples and those raised in traditional marriages. The survey reveals that children of gay and lesbian couples are only about 65% as likely to have graduated from high school as children of married, opposite-sex couples. Daughters of gay parents especially displayed dramatically lower graduation rates. They are only 15% as likely to graduate from high school as girls from homes with mothers and fathers who are married.The Review of the Economics of the Household reported . . .
Read All
Posted in Lutherans in Society | Tagged Canada, gay, homosexual, Lesbian