Browse:
Home
/
Ludwig Harms
$postcount=0;?>
If I remember correctly we Lutherans from Hermannsburg's Kleine Kreuzkirche were ultimately  kicked out of the Hanoverian State church because the Prussian king at that time was Reformed and the changes he brought about in those parts of Lower Saxon…
Posted in Lutheran Blogosphere | Tagged king, Logic, Ludwig Harms, Marriage, mission, Reformed, religious freedom, wedding
Ludwig-Harms-Symposium in HermannsburgVorträge auch aus dem Bereich der SELKHermannsburg, 8.5.2014 – selk – Im Jahr 2012 beendete das Missionsseminar in Hermannsburg nach 175 Jahren seine Arbeit. An seinem Platz eröffnete die "Fachhochschule für Interkulturelle Theologie" (FIT) ihre Pforten. Die Geschichte des 1849 nach …
Continue reading →. . .
Read All
Posted in Lutheran Blogosphere | Tagged Ludwig Harms, SELK, symposium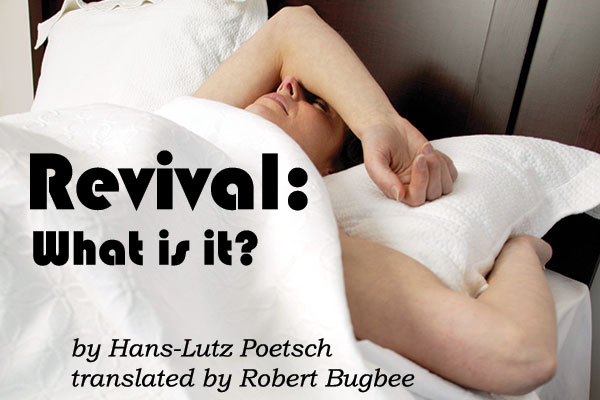 by Hans-Lutz Poetsch translated by Robert Bugbee What is meant by "revival?" The word describes a challenge by the apostle Paul to the congregation at Ephesus: "Wake up, O sleeper, rise from the dead, and Christ will shine on you" (Ephesians 5:14). It means that we begin to seek God anew and to concern ourselves with Him and His Word. When that takes place, the Almighty stands ready to call forth new confidence in us toward Him. We'll recognize that we find eternal salvation in Jesus Christ, Who carried our guilt and …
Posted in Featured Articles, Lutheran Church -- Canada | Tagged Feature Stories, Hans-Lutz Poetsch, Headline, Louis Harms, Ludwig Harms, Lutheran, revival, Robert Bugbee