Browse:
Home
/
Natural Law
$postcount=0;?>
Dr. Hadley Arkes of Amherst College Constitutional Illusions and Anchoring Truths: The Touchstone of the Natural Law
Posted in Issues Etc | Tagged Antonin Scalia, law, Natural Law, Podcast, SCOTUS, Supreme Court
Dr. Robert George of Princeton University In Defense of Natural Law
Posted in Issues Etc | Tagged abortion, Free exercise of religion, Life, Marriage, Natural Law, Natural Marriage, Podcast, religious liberty, Roe v. Wade, Supreme Court, US Constitution
Rev. Rod Zwonitzer and guest Craig Parton talk about the three main views of human rights.
Posted in KFUO AM (LCMS - St. Louis), Lutheran Media | Tagged apologetics, Craig Parton, Cross Defense, Human Rights, lutheran apologetics, Natural Law
Though the First Amendment has established what is commonly referred to as the separation of church & state, the state nevertheless promotes its own brand of civic religion—a religion which is fundamentally incompatible with the Christian faith….
Posted in Lutheran Blogosphere | Tagged America, Church, Founding Fathers, idolatry, Natural Law, pledge of allegiance, Pluralism, reason, Revelation, State, Syncretism, Two Kingdoms, works righteousness
Sherif Girgis, co-author, "What Is Marriage?: Man and Woman: A Defense" "What Is Marriage? Man and Woman: A Defense"
Posted in Issues Etc | Tagged homosexuality, Natural Law, New York Times, Podcast, Roman Catholicism
As we posted earlier, many Christians are approaching moral issues in terms of natural law philosophy in an attempt to make a case before the secular world. But Orthodoxy theologian David Bentley Hart argues that this is futile, that divine revelation is necessary for any kind of moral clarity. Read the pro- and the con-
[Read More…]
. . .
Read All
Posted in Lutheran Blogosphere | Tagged Ethics, Natural Law, Philosophy
Natural law as a grounding for morality is basic to Roman Catholic ethics, though it is variously embraced or rejected by Protestants. As contemporary society tries to normalize sexual behavior long considered not just immoral but unnatural, natural law ethics have come back into vogue among those who insist that sexual morality is not
[Read More…]
. . .
Read All
Posted in Lutheran Blogosphere | Tagged Ethics, Intelligent Design, Natural Law, Nature, Philosophy
Fr. Patrick Henry Reardon, an Orthodox priest, gives a lucid explanation of the difference between "natural law" and "nominalism" when it comes to moral philosophy. He does so in a way that makes it nearly impossible to believe that Luther was a nominalist, as he is often accused of being. Fr. Reardon also goes on
[Read More…]
. . .
Read All
Posted in Lutheran Blogosphere | Tagged Church, Ethics, Natural Law, Philosophy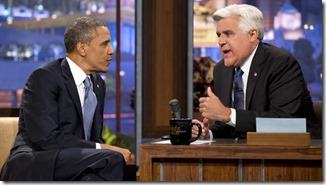 On Leno, the president said, "Well, I've been very clear that when it comes to universal rights, when it comes to people's basic freedoms, that whether you are discriminating on the basis of race, religion, gender or sexual orientation, you are violating the basic morality that I think should transcend every country. And I have no patience for countries that try to treat gays or lesbians or transgender persons in ways that intimidate them or are harmful to them." If this doesn't send a few chills down your spine, it should. Impatience and intolerance go hand in hand. And in the name of tolerance, the president is to the point of publicly declaring that that those who do not embrace . . .
Read All
Posted in Commentary, Lutheran Blogosphere | Tagged homosexuality, Natural Law, Nature, Obama, persecution, sexuality
After the recent ruling of the SCOTUS on DOMA and Proposition 8 yesterday, I found today's reading in the Confessions quite apropos. In Article XXIII of the Apology of the Augsburg Confession, Melanchthon takes on the Confutation's argument that priest…
Posted in Lutheran Blogosphere | Tagged DOMA, Gottesdienst, Natural Law, Proposition 8, SCOTUS
"So don't be too daring. The distinction between law and gospel will do it. The devil turns the Word upside down. If one sticks to the law, one is lost. A good conscience won't set one free, but the distinction [between law and gospel] will. So you should say, 'The Word is twofold, on the one hand terrifying and on the other hand comforting.' Here Satan objects, 'But God says you are damned because you don't keep the law.' I respond, 'God also says that I shall live.' His mercy is greater than sin, and life is stronger than death. Hence if I have left this or that undone, our Lord God will tread it under foot with his grace. . . .
Read All
Posted in Lutheran Blogosphere | Tagged Bible, Christian, Christianity, Church, Church Fathers, Culture, demon, demon possession, Depression, Devil, evangelism, Evil, fear, Gospel, jesus, Law and Gospel, Luther, Lutheran, Lutheranism, Lutherans, martin luther, mercy, Miracles, missiology, Natural Law, New Testament, Occult, Satan, Spiritual warfare
"Granted that a supernatural interpretation presupposes the existence of something supernatural, the ruling out of such an interpretation presupposes the non-existence of anything supernatural, and in some cases a supernatural explanation provides a more plausible explanation than coincidence would." – Craig S Keener author of Miracles: The Credibility of The New Testament Filed under:
Books on Spirituality
Tagged:
natural law
,
paranormal
,
Supernatural
. . .
Read All
Posted in Lutheran Blogosphere | Tagged Natural Law
It's a special Valentine's Day edition of TGW with Robert Baker of Concordia Publishing House (aka CPH) who is pushing his new book Natural Law-A Lutheran Reappraisal.   And a little whispering about St. Valentine too.
Posted in God Whisperers, Lutheran Media | Tagged 3rd Microphone Interviews, Natural Law, St. Valentine