$postcount=0;?>

CANADA – November 9 marks the International Day of Prayer for the Persecuted Church (IDOP), an annual event that sees Christians in more than 130 countries remember suffering Christians in prayer. "Today around the world more than 200 million are suffering for their faith in Jesus Christ," IDOP's website explains. "Join with us as Christians across Canada unite for our brothers and sisters who suffer because they declare their faith in Christ." This has been a particularly difficult year for Christians in many countries. In particular, Iraq has seen deadly violence perpetrated …
Posted in Lutheran Church -- Canada | Tagged Christian, Headline, IDOP, international day of prayer for the persecuted church, International News, Iraq, martyrs, nigeria, persecution, suffering, Syria
The LCMS Board for International Mission moves to help fill the 2013 Synod convention mandate to double the number of career missionaries by 2016.(Read more…)
Posted in Church Bodies - Official Outlets, Church Bodies and Organizations, LCMS Blog, Lutheran Church -- Missouri Synod | Tagged Albert Collver, Bart Day, Board for International Mission, Christian Ekong, Commission on Constitutional Matters, darin storkson, lutheran church of nigeria, Matthew Harrison, Missionaries, New This Week, News, nigeria, president, raymond hartwig, Reporter
The three grants totaling $51,175 will be used to help prevent new cases of the often-fatal virus in Guinea and Liberia.(Read more…)
Posted in Church Bodies - Official Outlets, LCMS Blog, Lutheran Church -- Missouri Synod, Lutherans in Society, News | Tagged Africa, disaster response, ebola, Ghana, guinea, Liberia, Missionaries, News, nigeria, Reporter, sierra Leone, Top Story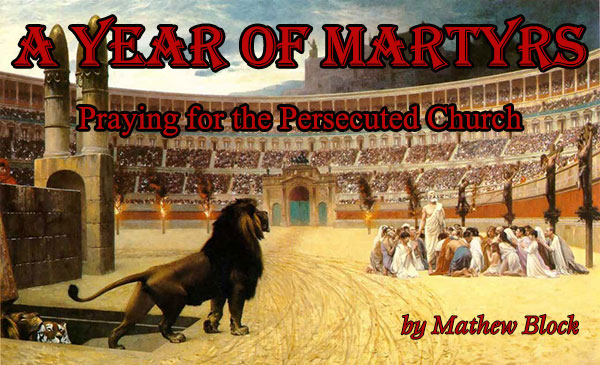 by Mathew Block 2013 has been a deadly year for Christians across the world. Sunday, September 22 marked the deadliest recorded attack ever on Christians in Pakistan, when two suicide bombers stuck All Saints Anglican Church in Peshawar. At least 85 people are dead, with more than 140 others wounded in the attack. At the same time a continent away, an extremist Muslim group attacked the Westgate Mall in Nairobi, Kenya. The perpetrators reportedly allowed Muslims to escape while targeting members of other faiths—the vast majority of which would be Christian, as Christians …
Posted in Lutheran Church -- Canada, Lutherans in Society | Tagged 2013, al-Shabbab, All Saints Anglican Church, Boko Haram, Christian, Coptic, Egypt, Feature Stories, Ghassaniyeh, Headline, IDOP, international day of prayer for the persecuted church, International News, Kenya, Martyr, martyrdom, Mathew Block, Mission News, Nairobi, nigeria, Pakistan, perseuction, Peshawar, Syria, Westgate Mall
Last night student of Lutheran theology Immanuel Ennosa Ataroba from Sudan received the sad news that his brother, who had been suffering from illness for the past three year, had been called home by our God the Lord over life …
Continue reading →. . .
Read All
Posted in Lutheran Blogosphere | Tagged Boko Haram, Burial, Confession, Congo, Creed, Death, Faith, Funeral, Life, liturgy, nigeria, Resurrection, seminary, sudan, Zambia
Dear Bishop I really want to share with you all that one of my brother was killed. He was killed by the Boko Haram and the burial will take place in Abuja Nigeria on Thursday 25, they are 17 of them …
Continue reading →. . .
Read All
Posted in Lutheran Blogosphere | Tagged Boko Haram, Burial, Death, Funeral, nigeria, soldiers