Browse:
Home
/
physician assisted suicide
physician assisted suicide
$postcount=0;?>
Wesley Smith of the Discovery Institute "The Great Terri Schiavo Divide" by Wesley Smith Wesley Smith's Blog "Human Exceptionalism" at National Review Online "Culture of Death: The Assault on Medical Ethics in America" by Wesley Smith
Posted in Issues Etc | Tagged Assisted Suicide, Death with Dignity, Diane Rehm, physician assisted suicide, Podcast, Terri Schindler Schiavo
USA – On November 1, Brittany Maynard took her own life using a lethal combination of drugs. Earlier this year, Maynard had been diagnosed with a stage-four glioblastoma multiforme brain tumor, an aggressive form of brain cancer. Following the diagnosis, she and her husband moved to Oregon, one of five American states to have legalized physician-assisted suicide. Maynard drew international headlines after launching a video campaign in early October outlining her decision to end her life. The video (produced by the pro-euthanasia group Compassion & Choices) was followed up by an …
Posted in Lutheran Church -- Canada | Tagged Assisted Suicide, brain cancer, brittany maynard, euthanasia, glioblastoma multiforme, Hands of Mercy, Headline, International News, Maggie Karner, National News, physician assisted suicide
Here are two heart-breaking stories of women with terminal brain cancer. The first is moving to Oregon so she can avail herself of physician-assisted suicide, searching for control of her life and "death with dignity." The second says why she is rejecting that option and how she is putting her faith in Jesus Christ. Read
[Read More…]
. . .
Read All
Posted in Lutheran Blogosphere | Tagged Christ, euthanasia, Life Issues, physician assisted suicide, suffering, Theology of the Cross
Tourism is booming in Switzerland, but many visitors aren't coming back home. They are suicide tourists, going to the land of legalized euthanasia to end their lives. And increasingly, they get doctors to finish them off even though they don't have fatal diseases. From Penny Sarchet, Tourism to Switzerland for assisted suicide is growing, often
[Read More…]
. . .
Read All
Posted in Lutheran Blogosphere | Tagged euthanasia, Life Issues, physician assisted suicide, Suicide
Wesley Smith of the Discovery Institute Wesley Smith's Blog "Human Exceptionalism" at National Review Online "How We Portray Suffering and Suicide" by Wesley Smith "Forced Exit: The Slippery Slope from Assisted Suicide to Legalized Murder" by Wesley Smith
Posted in Issues Etc | Tagged Assisted Suicide, Diane Rehm, Parkinsons, physician assisted suicide, Podcast, Suicide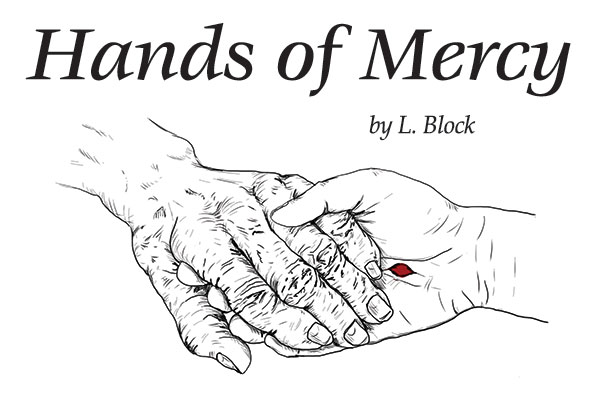 Editor's note: Since the submission of this article, the provincial legislature in Quebec has passed Bill 52, which legalizes both euthanasia and assisted suicide in the province under a law that closely resembles the Belgian model. The Federal Government has announced they may challenge the law in court. For more information, please visit the Euthanasia Prevention Coalition online at www.epcc.ca. The debate over euthanasia and assisted suicide is happening right now in Canada. Your words have power. Please consider writing your elected officials with your thoughts on this topic. by L. Block "Isn't …
Posted in Lutheran Church -- Canada | Tagged Assisted Suicide, Belgium, Bill 52, Christian, duty to die, dying, elder abuse, Elderly, EPCC, euthanasia, Euthanasia Prevention Coalition, Faith, Feature Stories, handicap, Hands of Mercy, Headline, Illness, jesus, Lutheran, Mental Illness, natural death, palliative care, physician assisted suicide, prolife, Quebec, right to die, sanctity of life, Suicide