Browse:
Home
/
sacrifices
$postcount=0;?>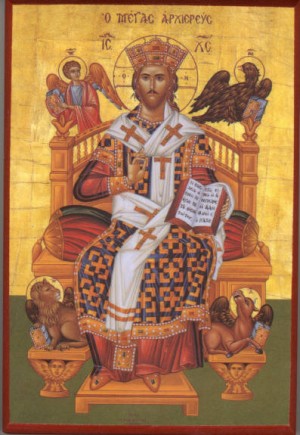 In keeping with the theology of the Old Testament, some Christian churches (including many Lutheran ones)
[i]
have retained the custom of referring to clergy as "priests." Now it is not my purpose to argue for a return to this terminology or to disparage the use of the designation "pastor." However, when we react against this terminology as if it were from the devil, we operate with a deficient understanding of pastoral ministry. In my own mind there has been wall of separation between the word "priest" and anything that our Lord might expect of a pastor. Part of this is because I was raised Roman Catholic, and that fact in itself has sometimes made Lutherans suspicious of me.
[ii]
Worse, . . .
Read All
Posted in Lutheran Blogosphere | Tagged customs, Divine Service, Intercession, Office of the Holy Ministry, Pastor, Pastoral Office, priest, Roman Catholicism, sacrifices, Secularism, vestments, Vocation
Hear what's going on today with Rev. Craig Donofrio.
Posted in KFUO AM (LCMS - St. Louis), Lutheran Media | Tagged April 14, chad bird, conversion, david harm, Elections, Free Speech, law, Lutheran, mccutchen, Reformation Rush Hour, rob doughty, sacrifices