$postcount=0;?>
Dear WE: I hesitate to ask my pastor this, since it's generally viewed as an issue for men. As a single woman striving to live a pure life, how/when does Paul's counsel in 1 Cor. 7:9 apply? I wouldn't say "burning with passion" is the best description, but the increasing desire for marriage makes it harder mentally. How do you balance or draw the line between "better to not marry, than marry the wrong one" and Paul's words? I think many singles may wrestle with this. Thanks, J. J –
This is a matter of freedom. While it *is* better to be single, it doesn't mean being married is bad. Each estate, being single or being married, comes with different . . .
Read All
Posted in Lutheran Blogosphere | Tagged freedom, Marriage, single, WE Got Answers, Worldview Everlasting - We Got Answers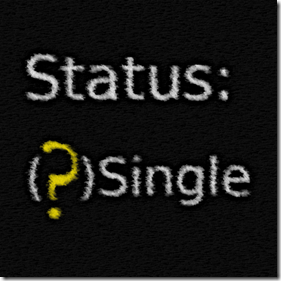 "To the unmarried and the widows I say that it is good for them to remain single as I am," writes Paul in 1 Corinthians 7. Or does he? Well in the original language, the word "single" is nowhere to be found. Paul simply says people should remain as he is. He does not say they should remain single or that they should remain alone. He simply says that they should stay unmarried (assuming the have the gift of being content with celibacy). The English Standard Version here places our cultural assumptions right in the middle of their translation of this verse. Let me ask a question? When does one become single? If you have a single's group in church . . .
Read All
Posted in Lutheran Blogosphere | Tagged Christian, family, Lutheran, single
Adriane Dorr Heins of the Lutheran Witness magazine The Lutheran Witness "Hello, My Name is Single" by Adriane Dorr Heins
Posted in Issues Etc | Tagged Marriage, Podcast, single, Singlehood, Singleness, Vocation
Coveting and Cohabitation with guest Adriane Dorr Heins.
Posted in KFUO AM (LCMS - St. Louis), Lutheran Media | Tagged Adriane Dorr, Adriane Dorr Heins, cohabitation, Coveting, Faith and Family, February 19, single