$postcount=0;?>
11 November AD 397 Martin of Tours, pastor and bishop of the Church, was born into a pagan family in what is now Hungary around the year AD 316. He grew up in Lombardy (a region in Italy) and came to the Christian faith as a young man. He then began a…
Posted in Lutheran Blogosphere | Tagged Aardvark Alley, Arianism, biography, Catholicism, Christian, Christianity, Church History, Church Year, commemorations, European history, hagiography, Heresy, historical theology, lectionary, liturgical calendar, Lutheran, Lutheranism, martin luther, Martin of Tours, orthodox Christianity, patron saint, Roman Catholicism, soldiers, systematic theology, Theology
Dr. Holger Sonntag of Lutheran Press
Posted in Issues Etc | Tagged Military, Podcast, soldiers, Vocation, war, Whether Soldiers Too Can Be Saved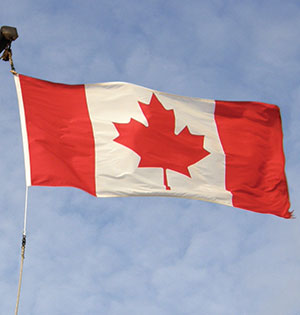 OTTAWA – News of multiple shootings in downtown Ottawa left Canadians reeling Wednesday morning. Shots were fired at Canada's War Memorial, where one Canadian soldier was shot and killed. Parliament was also targeted, with as many as fifty shots fired inside the Centre Block today, according to The Ottawa Citizen, Canada's major parties were holding caucus meetings today in Parliament, but the prime minister and the leaders of the NDP and Liberal party were all confirmed to be safe. One Parliamentary guard was wounded in the leg during the incident, and …
Posted in Lutheran Church -- Canada, News | Tagged Ahmad Roleau, antiChristian, call for prayer, Headline, International News, IS, Islamic State, Islamic State of Syria and Iraq, Islamist, Jihadist, LCC, Lutheran, lutheran church canada, Martin Roleaua, National News, Ottawa, parliament, persecution, Prayer, President Robert Bugbee, rideau centre mall, shooting, soldiers
(1) Rev. Dr. Carlos Hernandez talks about Veterans/Soldiers of the Cross, (2) Rev. Mark Wood talk about Witness Wednesday, and (3) Rev. Philip Ressler looks at Matthew 16:1-12 and gives today's sermonette.
Posted in KFUO AM (LCMS - St. Louis), Lutheran Media | Tagged carlos hernandez, Cross, His Time, Mark Wood, Matthew 16, Philip Ressler, soldiers, The Pharisees and Sadducees Demand Signs, veterans, witness wednesday
A short prayer for Memorial Day, honoring those who have fallen, and those who mourn them.(More)
Posted in Church Bodies - Official Outlets, Lutheran Church -- Missouri Synod, Lutherans in Society, WMLT in Eurasia | Tagged Armed Forces, fallen, Features, Memorial Day, Military, Military Families, News, Prayer, soldiers, USA
People have practiced this behavior for a long time.Superstitions have been with us a long time and are widespread. The story is told of an anthropologist, Bronislaw Malinowski, who observed some fishermen from the Trobriand Islands off the coast of Papua New Guinea during World War I. When the fishermen were close to shore in calm waters with a low level of risk, there was little evidence of superstitious behavior. But out in the more dangerous waters of the open seas, the fishermen engaged in elaborate rituals in order to ensure success. Evidently, the superstitious behavior was practiced because the fishermen felt they couldn't control things as well when fishing far from shore.Sports, in particular baseball, is a . . .
Read All
Posted in Lutheran Blogosphere | Tagged Ruth, soldiers
Dear Bishop I really want to share with you all that one of my brother was killed. He was killed by the Boko Haram and the burial will take place in Abuja Nigeria on Thursday 25, they are 17 of them …
Continue reading →. . .
Read All
Posted in Lutheran Blogosphere | Tagged Boko Haram, Burial, Death, Funeral, nigeria, soldiers