Browse:
Home
/
Son of God
$postcount=0;?>
Marilyn and I were walking in Nice, Provence. While passing a gallery, something on a wall inside caught me. I stopped, stepped back, took a second look, and said, "That can't be here. It's in Chicago." Marilyn humored me as we went inside and headed straight to the painting that was the spitting image of one by Post-Impressionist painter, Paul Cezanne. Everything about it seemed true: colors, lighting, Post-Impressionist technique. Marilyn said, "What's wrong." "Nothing," I said, "except that this hangs in the Art Museum of Chicago." A gallery assistant removed the painting from the wall, turned it around, and showed its certificate: "Vrais Faux 23/125." I do not speak French, so I had to rely on Latin roots from . . .
Read All
Posted in Lutheran Blogosphere | Tagged Resurrection, Son of God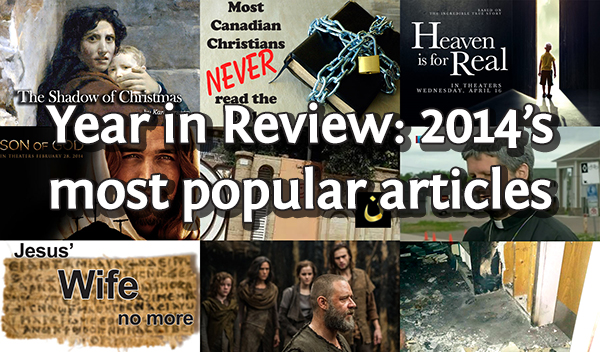 ONLINE – As 2015 gets underway, The Canadian Lutheran is looking back over the last year to see which articles published online were our most popular. Our most popular feature article of 2014 is also one of our most recent. Dr. Karl Persson's "The Shadow of Christmas," exploded in popularity after its December 17 publication. The article reflects on an often-overlooked aspect of the Christmas story—the slaughter of the innocents under Herod. "How can this be good news?" Persson asks. "Is our faith no more than a clash of kings, where we …
Posted in Lutheran Church -- Canada | Tagged 2014, Feature Stories, Headline, heaven is for real, Karl Persson, movie reviews, National News, News, Noah, popular, Son of God, ted giese, The Shadow of Christmas, year in review
1 John 5 "Overcoming the World" with guest Rev. Scott Adle of Good Shepherd Lutheran Church in Collinsville, Illinois.
Posted in KFUO AM (LCMS - St. Louis), Lutheran Media | Tagged 1 John 5, adle, overcoming, Son of God, Testimony, that you may know, Thy Strong Word, world
Download:
Easter-sermon-2014.mp3
Text: Mark 16:1-8 Alleluia! Christ is risen! (He is risen indeed! Alleluia!) The will of man shall never overpower the will of God. Today we hear the proof of this. Man's will was to elevate himself, reject God, and then make a new god in man's own image. This is the god who grants you whatever your heart desires. This is the god who smiles approvingly at however you decide to live your life. When the true God breaks into our false lives, we push back all the more. We're so deluded that we're convinced we can keep Him out. If we have to, we'll declare Him dead. Man will kill God if he must. And . . .
Read All
Posted in Lutheran Blogosphere | Tagged Christian, Easter, Eternal Life, Jesus Christ, LCMS, Lutheran, Missouri Synod, Resurrection, salvation, Sermons, Son of God
(1) Ruminations with Mark Smith. (2) Hymn: "Son of God, Eternal Savior." (3) Caller: What is imputed righteousness?
Posted in KFUO AM (LCMS - St. Louis), Lutheran Media | Tagged eternal savior, Hymn, Law and Gospel, Mark Smith, Righteousness, ruminations, Son of God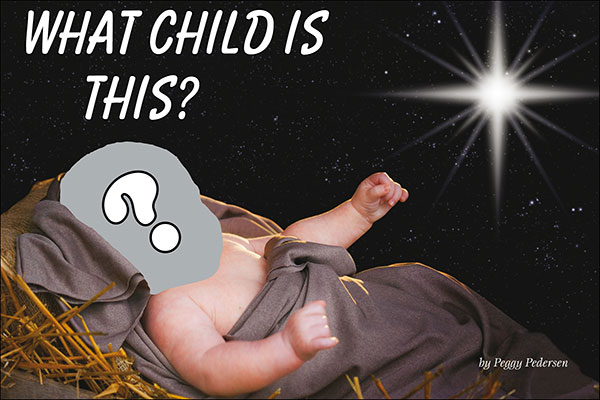 by Peggy Pedersen At this time of year discussions arise concerning the logistics of the birth in Bethlehem. What was the actual date? Was it a stable or house? What was the nature of the heavenly sign the wise men followed? And there are many other questions we may ask. While such questions help us to understand the scriptures more clearly, the most important question to be asked and answered, however, is: who was lying in a manger that night in Bethlehem? This is a question that has confronted the world for …
Posted in Catechesis, History, Lutheran Church -- Canada | Tagged Christmas, Feature Stories, Good Shepherd, Headline, identity, immanuel, Jesus Christ, king of the jews, Lamb of God, manger, Messiah, Nativity, peggy pedersen, person, redeemer, savior, saviour, Son of God, Son of Man, what child is this
Pastor Steven Parks of Concordia University Irvine
Posted in Issues Etc, Lutheran Media | Tagged Christ's return, Christianity, Christianity 101, Creed, Father Son and Holy Spirit, God, Godhead, Incarnation, Judgment Day, Last Day, Podcast, Son of God, Trinity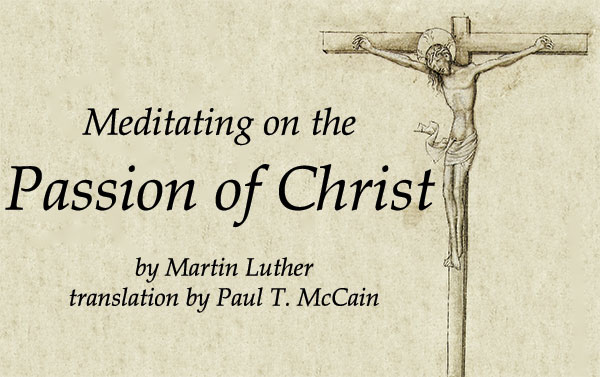 by Martin Luther (translation by Paul T. McCain) When we meditate on the Passion of Christ the right way, we see Christ and are terrified at the sight. Our conscience sinks in despair. This feeling of terror needs to happen so that we fully realize ho…
Posted in Lutheran Church -- Canada | Tagged Cross, Crucifixion, Feature Stories, Good Friday, Headline, Holy Week, Jesus Christ, Lent, martin luther, meditation, meditation on the holy sufferings of christ, Passion of Christ, paul mccain, Son of God