$postcount=0;?>
The phrase lex orandi, lex credendi is a compact way of saying that what you practice becomes what you teach. "Orthodoxy is… the right doctrine and the right praise of God (1)". Or, in the words of the sainted Klemet Preus, "Our practice teaches theology (2)". Pr. Larry Beane was presenting on this topic at the recently concluded Brothers of John the Steadfast Conference held at Zion Lutheran Church in Tomball, TX. His excellent talk sparked an idea to attempt to 'empiricize' lex orandi, lex credendi using the LCMS as a case study. There's no claim to scientific infallibility with these findings, but they are, sadly, indicative. Here's how we built the study: 60 pastors were selected and equally divided . . .
Read All
Posted in Lutheran Blogosphere | Tagged Confessional, CTSFW, Demographics, LCMS, Liberal, synod
[NOTE: This article was written before the recent announcement by Dr. Mathew L. Becker that his ecclesiastical supervisor, the District President of the Northwest District of the LCMS, had initiated procedures to expel him from synod following a charge…
Posted in Lutheran Blogosphere | Tagged false teaching, Gospel Reductionism, synod
KITCHENER, Ont. – The East District of Lutheran Church–Canada has expressed its support for a Central District resolution calling for the restructuring of Synod. A resolution calling for the restructuring of synod did not arrive in time to be considered by the East District at convention. However, the East District's Board of Directors met together in advance of convention and passed a motion to express its support of the resolution adopted by the Central District at its April convention in Saskatoon (Resolution 2015-05-03 "To request the Commission on Constitutional Matters & …
Posted in Church Bodies and Organizations, Lutheran Church -- Canada, News | Tagged East District, East District News, Headline, LCC, lutheran church canada, National News, resolution, restructure, restructuring, synod, vote
The case of Dr. Matthew L. Becker illustrates defection from Scripture by the Lutheran Church – Missouri Synod. This defection is not by the laity, nor by a majority of its theologians, doctors, seminary professors, or pastors, nor its President. This defection is by the Synod as synod. Dr. Becker is on the roster of ordained clergy of the Synod. He is an impressively accomplished Professor at Valparaiso University. He has done fill-in or vacancy work in congregations, including teaching confirmands. He publicly teaches a variety of doctrines that are, to put it politely, at variance from those of the Synod.[1] These teachings touch on the office of public ministry, creation, the order of creation, the fall, sin, . . .
Read All
Posted in Lutheran Blogosphere | Tagged scripture, synod, Uncategorized
The following information is provided as a service to BJS readers. FACT: On December 29, 2014 I sent the following request to the LCMS via email: "I am seeking a list of all recognized Satellite Worship Sites within the LCMS. If possible, can someone provide me with the name, location, and host church of each of these sites? I thank you. Randy" FACT: On December 30, 2014 I received the following response via email: "Dear Randy, Thank you for writing. To receive a list such as you describe you would first need to receive approval from your district president. Once he has approved your request the Department of Rosters and Statistics could provide you with the requested information. . . .
Read All
Posted in Lutheran Blogosphere | Tagged synod
But take careful heed, to love the Lord your God, to walk in all His ways, to keep His commandments, to hold fast to Him, and to serve Him with all your heart and with all your soul. (Josua 22:5) …
Continue reading →
. . .
Read All
Posted in Lutheran Blogosphere | Tagged Gottesdienst, heart, Hold Fast, love, serve, service, synod, together, Worship
Then Joseph sent his brothers away, and as they were leaving he said to them, "Don't quarrel on the way!" (Genesis 45,24 NIV) and St. Paul writes: "Make every effort to keep the unity of the Spirit through the bond of …
Continue reading →
. . .
Read All
Posted in Lutheran Blogosphere | Tagged Confession, peace, synod, truth, Unity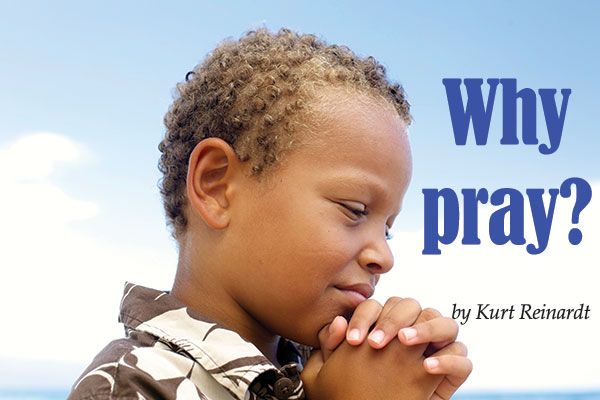 by Kurt Reinhardt Now if God is going to do what He wants anyway, do our prayers do anything? First of all, without question the very act of praying does great things for us in our life of faith. Prayer is born of the life of faith but it also serves the life of faith. We pray because we believe, but we also pray that we might believe. Prayer leads us deeper into our relationship with God. Just as communication in our human relationships deepens our bonds with one another, so …
Posted in Catechesis, Lutheran Church -- Canada | Tagged 2014, as dear children ask their dear father, BC, Come to Him Who Answers Prayer, Feature Stories, Headline, LCC, lutheran church canada, Prayer, Rev. Kurt Reinhardt, synod, Vancouver, what is prayer, why do we pray, why pray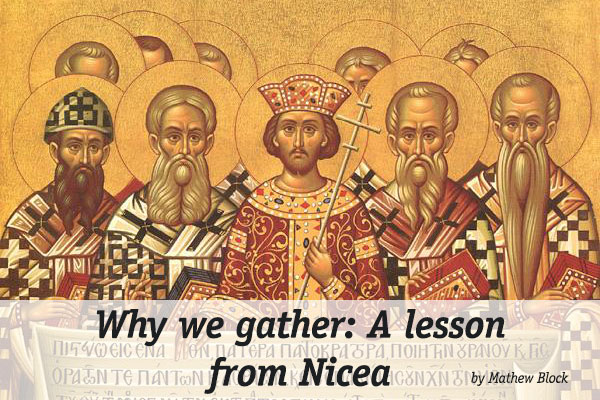 by Mathew Block Almost 1,700 years ago, bishops and other delegates from all across the Roman Empire converged on the city of Nicea (located in modern-day Turkey). They had serious business on the agenda. Trouble was brewing in Alexandria (in Egypt); a presbyter by the name of Arius had been teaching that the Son of God—Jesus—was not actually God. Arius believed that the Son of God had instead been created by God the Father, and that there was a time that the Son of God never existed. That probably strikes you as …
Posted in Catechesis, Lutheran Church -- Canada | Tagged Apostolic Council, convention, Council of Nicea, Feature Stories, First Nicean Council, Headline, LCC, Lutheran, lutheran church canada, Nicea, synod, Table Talk
VANCOUVER – Lutheran Church–Canada (LCC) is gearing up for its triennial national convention, taking place June 6-9, 2014 on the campus of the University of British Columbia in Vancouver. The event will see approximately 250 lay and clergy representatives from across the nation gather together to conduct the business of the church, including the election of synod's president and vice-presidents. The first session of the national convention will take place Friday, beginning at 4:00 p.m. That evening, conference participants will travel to Vancouver's Holy Rosary Cathedral, where they will be joined …
Posted in Lutheran Church -- Canada, News | Tagged 2014, B.C. BC, British Columbia, convention, Elections, Feature Stories, Headline, LCC, lutheran church canada, National Convention, National News, president, Robert Bugbee, synod, UBC, University of British Columbia, Vancouver, Vice President
In
this article
regarding the ACELC a commenter makes an excellent point, writing "…the district would not feel the need to hide such things…". I think the comment raises a real issue we have in the synod over transparency. President Harrison certainly talked quite a bit about how the IC ought to have an open door policy, but where is this transparency? For example, the latest updates coming out of the IC regarding the KP have not been anything other than obscure. President Matt Harrison states in his "It's Time" a solution to working out the issues we face in the LC-MS today: "It is time for us to move beyond political efforts and especially generalities." It is time to . . .
Read All
Posted in Lutheran Blogosphere | Tagged harrison, Koinonia Project, LCMS, synod, Uncategorized
LCMS Disabilities Task Force — with guests Rev. Dr. Rick Marrs, Rev. Jeff Pflug, and Mona Furstenau.
Posted in KFUO AM (LCMS - St. Louis), Lutheran Media | Tagged disabilities, Faith and Family, February 28, jeff Pflug, Mona Furstenau, rick marrs, synod, task force
A memorial service is held Nov. 5 at Concordia Lutheran Church in Sarasota, Fla.(Read more…)
Posted in Church Bodies - Official Outlets, LCMS Blog, Lutheran Church -- Missouri Synod, News | Tagged CPH, editor, People, Reporter, Rev. Dr. Earl Gaulke, synod