Browse:
Home
/
transgender
$postcount=0;?>
Be careful what you wish for. Never mind. Wish for the impossible and then complain until everyone tells you your utopia is real, even if it isn't. The Daily Fix is a running commentary on life, death, the world, the Church, and what the Bible says God thinks about it all. Meaningless Words: http://www.nytimes.com/2016/02/14/fashion/i-now-pronounce-you-husband-and-husband.html?_r=1 Meaningful […]
↓ Read the rest of this entry…
The post
The Daily Fix: TransUtopian Fruits
appeared first on
Worldview Everlasting
.
Posted in Catechesis, Lutheran Media, Worldview Everlasting - Videos | Tagged C.S. Lewis, Gender, hen, LGBTQ, Merlin, neutral, Space Trilogy, That Hideous Strength, The Daily Fix, transgender, vlog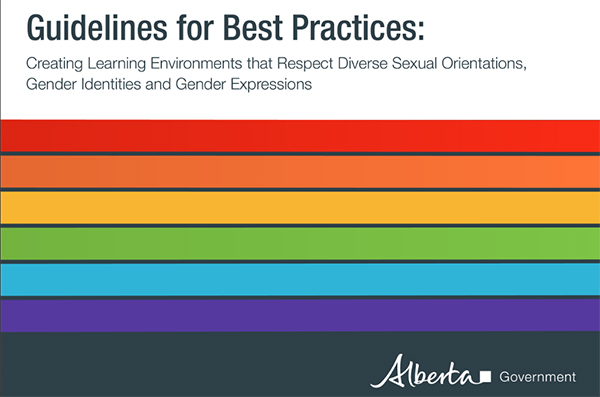 EDMONTON – The Government of Alberta recently released proposed guidelines on sexual orientation that are to be adopted by all school districts in the province. Alberta-British Columbia District President Glenn Schaeffer has responded to the guidelines, encouraging ABC District members in Alberta to make their concerns known to elected officials, as well as to keep the situation in prayer. President Schaeffer's letter follows: —————— The Alberta NDP government is insisting that all school districts adopt proposed guidelines that "create learning environments that respect diverse sexual orientations, gender identities and gender expressions." Schools should …
Posted in Church Bodies and Organizations, Lutheran Church -- Canada, Lutherans in Society, News | Tagged ABC District, ABC District News, Alberta, Alberta-British Columbia District, gay, Headline, homosexual, homosexuality, LCC, Lesbian, LGBTQ, lutheran church canada, NDP, New Democratic Party, President Glenn Schaeffer, transgender
Pr. Scott Stiegemeyer of Concordia University- Irvine, CA The Crux of the Matter Christ and Culture
Posted in Issues Etc | Tagged Gender, Gender Dysphoria, homosexuality, man, Mental Illness, Podcast, sex, Transexual, transgender, Woman
We are told that personal identity is different from physical being, that some individuals feel like women, even though they have a male body.  But we should treat them according to the way they "self-identify," rather than according to th…
Posted in Lutheran Blogosphere | Tagged Nature, psychology, Race, transgender
A Texas pro-abortion organization, Fund Texas Women, has announced that it is changing its name to Fund Texas Choice. This is because the reference to "women" excludes trans-sexual individuals who now identify as "men" but who still have female reproductive organs and who may thus get pregnant and "need" an abortion. This is from the
[Read More…]
. . .
Read All
Posted in Lutheran Blogosphere | Tagged Language, Life Issues, sex, transgender
Feminists make a distinction between "sex," which has to do with biology, and "gender," which has to do with culture; thus, gender roles are changeable and interchangeable with those of men, having nothing to do with an individual's sex. But now sex is held to be changeable too, determined not by reproductive organs or the
[Read More…]
. . .
Read All
Posted in Lutheran Blogosphere | Tagged family, Marriage, sex, transgender
Hear what's happening in the news today with Rev. Craig Donofrio!
Posted in KFUO AM (LCMS - St. Louis), Lutheran Media | Tagged Ash Wednesday, Davies, Fat Tuesday, keith davies, March 4, mardi gras, nathan jastram, Ordination, persecution, Reformation Rush Hour, rescue christians, Snyder, transgender